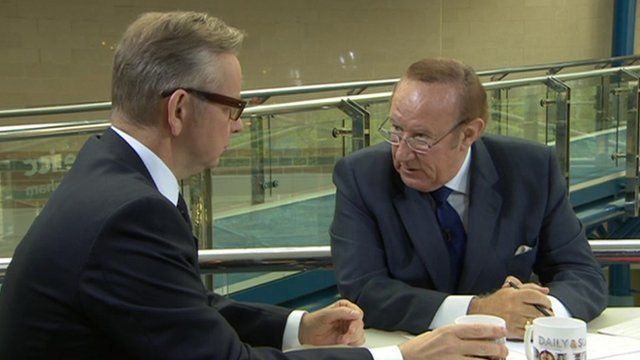 Video
Tory chief whip Michael Gove on Mark Reckless defection
The latest Tory MP to leave the party for UKIP "assured me and others repeatedly that he was not going to defect", said Michael Gove.
The Tory chief whip said he took Mark Reckless for a meal in the House of Commons to talk about keeping him in the party, ahead of his defection at the weekend.
Mr Gove told Andrew Neil that the Kent MP was "prime suspect number one" to defect, and was asked if others would follow.
And he added: "I don't think even if I fed him foie gras, oysters and Champagne, he would have stayed in the Conservative Party."
A by-election will be held in the Rochester and Strood seat, where Mr Reckless will be the UKIP candidate after he resigned his seat, when formally appointed to the office of Crown Steward and Bailiff of the Three Hundreds of Chiltern.
Watch the full interview on the Daily Politics Facebook page
Go to next video: Conservative MP: 'I am joining UKIP'