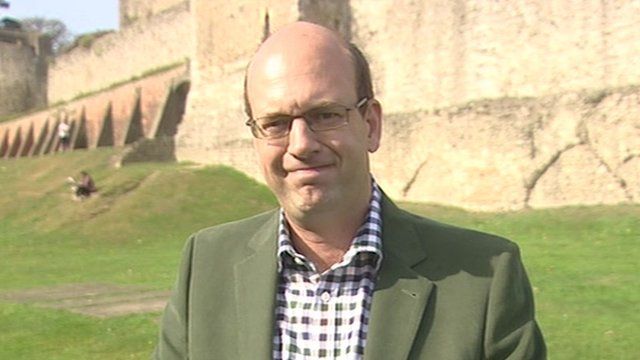 Video
Mark Reckless on leaving Cameron and Tories for UKIP
The Tory party had "broken its word" on several election pledges, said the Kent MP who has left the Conservatives for UKIP.
Mark Reckless claimed that "David Cameron has had his chance" and had not kept his promises about immigration, the deficit and political reform.
The Rochester and Strood MP is resigning from Parliament and will then contest the seat as the UKIP candidate.
He told Andrew Neil on the Sunday Politics that his new party was the "agent of change".
More: Follow @daily_politics on Twitter and like us on Facebook and watch a recent clip and watch full programmes on iPlayer
Go to next video: UKIP 'parking tanks' on Labour lawn