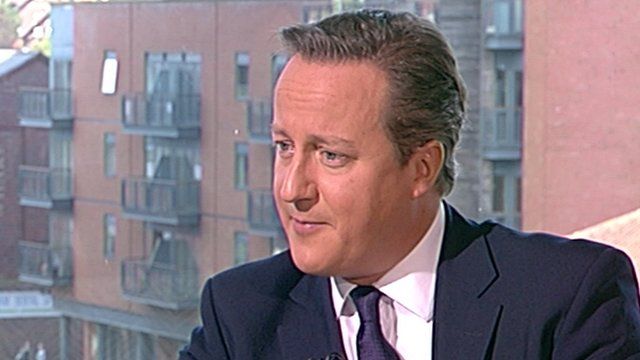 Video
David Cameron on Queen apology: 'I'm sorry and embarrassed'
David Cameron says he is "extremely sorry and very embarrassed" for overheard remarks he made about a conversation he had with the Queen following the Scottish independence referendum.
A camera crew recorded the PM telling former New York Mayor Michael Bloomberg he had "never heard someone so happy" as the Queen after Scotland voted "no".
After the incident Downing Street said he had contacted Buckingham Palace and would apologise in person when he next met the Queen,
Speaking to the BBC's Andrew Marr, Mr Cameron would not say whether he had already made the apology, saying "I am not going to ever discuss my conversations with the Palace ever again."
Go to next video: Cameron 'embarrassed' by Queen comment