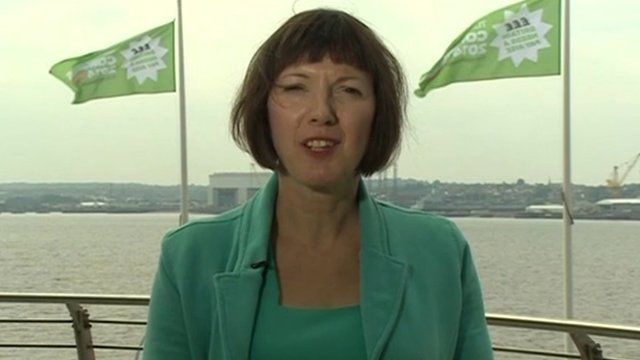 Video
TUC's Frances O'Grady on minimum wage and pay rises
Britain should have a pay rise after four years of effective pay cuts for the average worker, says the TUC general secretary.
Frances O'Grady said the UK should be heading for a living wage, as it could could afford a "much higher minimum wage", with a goal of a £10 hourly rate.
Speaking about the new minimum wage of £6,50, she asked: "Could you live on that? I know I couldn't and I am sure George Osborne couldn't either."
More than 500 delegates from more than 50 unions are taking part in the conference in Liverpool.
More: Follow @daily_politics on Twitter and like us on Facebook and watch a recent clipand watch full programmes on iPlayer
Go to next video: Britain 'becoming like Downton Abbey'