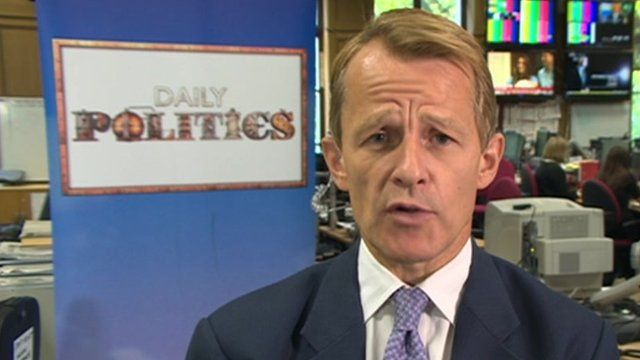 Video
David Laws on Lib Dem plans for 2015 general election
Liberal Democrat spending plans in the party's 2015 election pledge will be "considerably less expensive" than the last general election, said David Laws.
The MP who is charge of the pre-manifesto, outlined on Monday, spoke about making priorities about education and income tax commitments.
The party is also looking at a mansion tax, and Mr Laws said there was a time in the the current Parliament when Conservatives were close to agreeing "a tax on high value properties".
And Jo Coburn asked him about potential coalitions if there to be another hung Parliament, and the party's role in the current government.
More: Follow @daily_politics on Twitter and like us on Facebook and watch a recent clipand watch full programmes on iPlayer