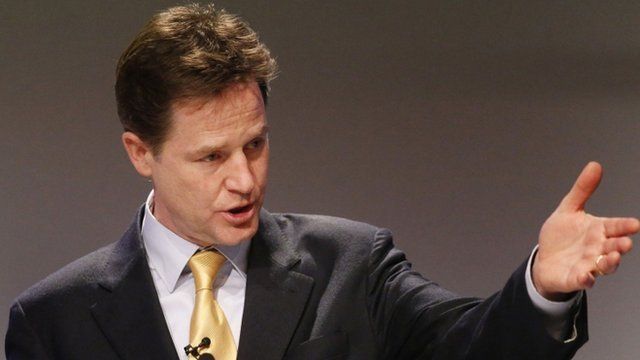 Video
Clegg: 'We must act within law' on anti-terror powers
The deputy prime minister has denied that he disagrees with some of the proposals announced by David Cameron to combat the threat of terrorism in the UK.
Nick Clegg insisted that stronger measures will be introduced.
"There's no question about whether I will or won't let it happen. It's very important to underline that this is not some sort of argument between two political parties," he told the Today programme.
He added: "This is about a government across the coalition seeking to do what is proportionate, effective and targeted to keep this country safe, in line with our long-standing legal and judicial principle."
First broadcast on BBC Radio 4's Today programme on Tuesday 2 September.