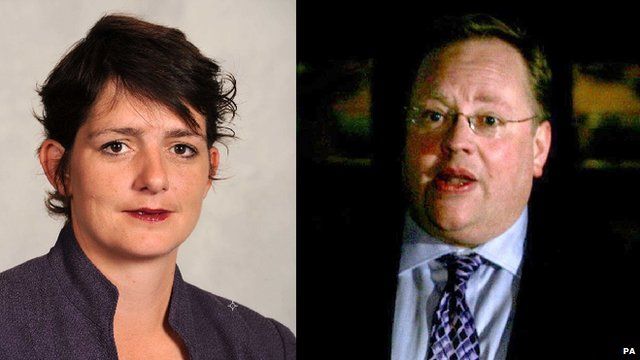 Video
Rennard accuser 'flabbergasted' after suspension lifted
One of the women who accused Lord Rennard of harassment said she is "flabbergasted but really not that surprised" that his membership suspension has been lifted.
Susan Gaszczak - who left the party in July - told the Today programme that the reason why she resigned was because she "knew this was coming".
She said that the Liberal Democrats' problem with women is now becoming "serious".
"I would never take his ability to win elections away from him. He was a fantastic election strategist. He just had a problem with with his wandering hands and trying to use his position of power," she added.
In a statement Lord Rennard said: "All allegations made about me have now been investigated thoroughly, including by the Metropolitan Police, and fell at the first hurdle as to whether or not there was sufficient evidence to proceed further.
"The worst that might be said of me [in a report to the party by independent barrister, Alistair Webster QC] was that I may have inadvertently encroached on the personal space of some of the complainants, and I apologised for this to all four of them."
First broadcast on BBC Radio 4's Today programme on Wednesday 20 August.