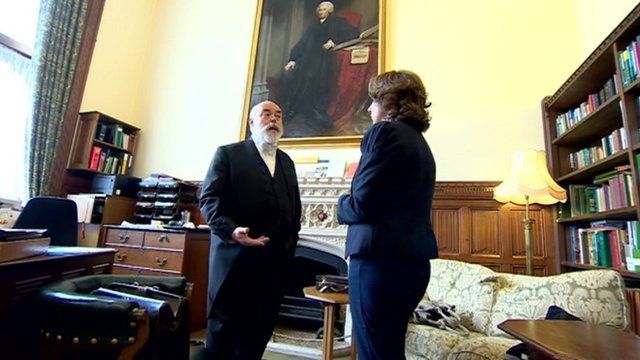 Video
Sir Robert Rogers on Clerk of the House of Commons role
Some may think the Speaker of the House of Commons was in charge of Parliamentary buildings, but they legally belong to the Clerk of the House of Commons.
The 49th holder of the office, Sir Robert Rogers, is stepping down from the role of corporate officer after 35 years - a job which includes being the chief executive of the House of Commons Service, as well as advising ministers and the prime minister.
In a Daily Politics film, Jo Coburn heard about the role, largely unknown to the public, and what it entails, along with tributes from MPs William Hague, Angela Eagle and Jack Straw.
Follow @daily_politics on Twitter and like us on Facebook and watch a recent clip
Go to next video: A-Z of Parliament: B for Bills