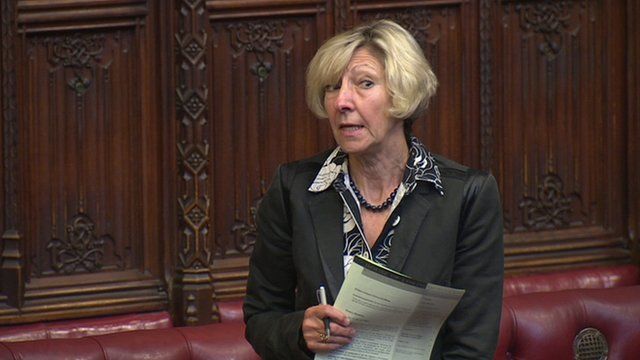 Video
Assisted dying: Sick mother 'would have fired gun'
Baroness Wheatcroft has spoken about assisted dying legislation in the House of Lords and said that if her own mother, who was suffering from leukaemia, could have "grasped a loaded gun she would have fired it".
Patience Wheatcroft, former editor the Sunday Telegraph, said her mother would not have wanted to "fade away" and would have wanted to "choose the time to go with dignity".
Lord Falconer's bill which would allow doctors to prescribe a lethal dose to terminally ill patients judged to have less than six months to live.
More than 130 peers are hoping to speak, a record for a single day of debate.
Go to next video: Lamb changes view on assisted dying