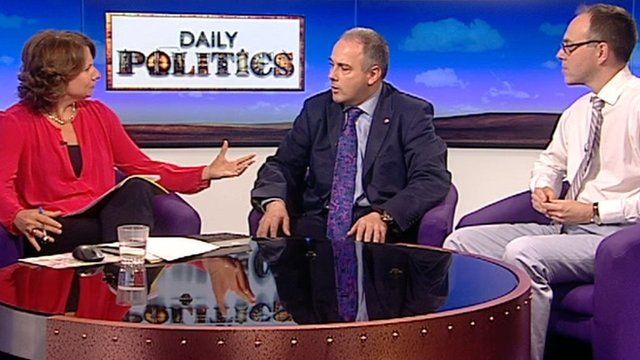 Video
Hospital parking fees debate: Halfon and Haldenby
Hospital parking fees are a stealth tax, and need to be cut or abolished, says a Tory MP who claimed people do not understand what the money is spent on.
Robert Halfon has put in 1,000 Freedom on Information requests about fees, and found one hospital was charging £500 a week for those visiting daily.
He debated with Andrew Haldenby, of the centre-right think-tank Reform, who said some hospital car parks could end up full of commuters and shoppers if they offered free parking.
They spoke to Jo Coburn on the Daily Politics, along with guest US pollster Frank Luntz, after they watched the views of Nottingham hospital visitors.
Follow @daily_politics on Twitter and like us on Facebook and watch a recent clip
Go to next video: Can hospital parking fees be cut?