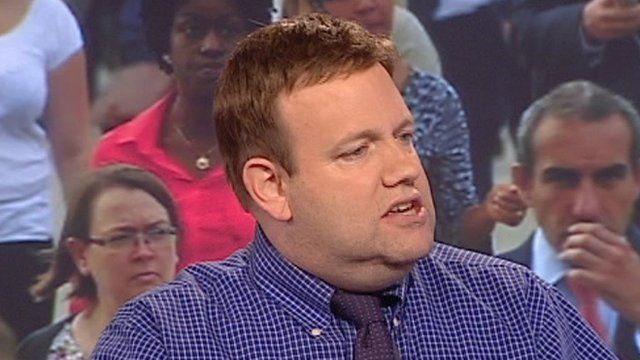 Video
Pollster Frank Luntz predicts 2015 hung parliament
A pollster recalled his first view of the then-new Tory leader David Cameron was that he was too young for the job.
The Fox News contributor Frank Luntz said the Tories did not win in 2010, but Labour lost and spoke about how Gordon Brown could have held on to power.
Suggesting a hung parliament to 2015, he told Jo Coburn on the Daily Politics: "I can tell why each person is going to do badly. I can't give you a winner at this point."
They spoke about US and UK polling after they watched a Daily Politics film on focus groups.
Follow @daily_politics on Twitter and like us on Facebook and watch a recent clip
Go to next video: Why parties care about focus groups