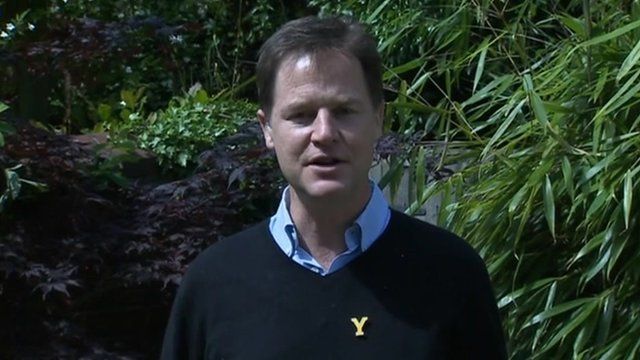 Video
Nick Clegg on Lib Dem role in UK economic recovery
The Lib Dems will not get credit if members spend too long "staring at their navel", and Nick Clegg said he does not spend too much time speculating that the "end might be nigh".
The deputy prime minister said opponents wanted to shout the party down, and "vilify our role in government", but he claimed there would have been no economic recovery without the Lib Dems.
He was speaking to Andrew Neil after a Sunday Politics film with advice from Lib Dems on the party's future direction.
Follow @daily_politics on Twitter and like us on Facebook and watch a recent clip
Go to next video: Lib Dem MPs 'call Clegg' with advice