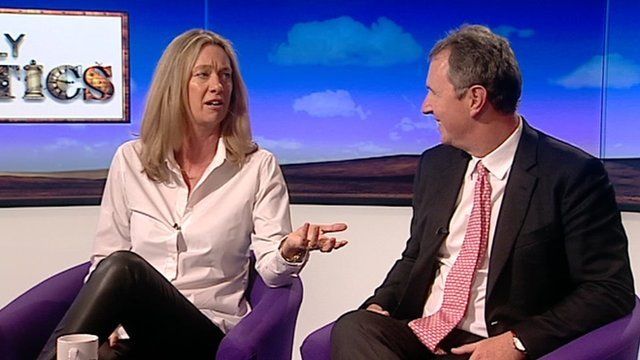 Video
MPs at PMQs behaviour: Justine Roberts and Nigel Evans
The behaviour of MPs at PMQs turns off viewers, and the weekly session needs reform says Mumsnet, which has collected 50,000 names on a petition calling for reform.
Justine Roberts said the stage-managed event was putting people off politics, and she reckoned it was not a ratings' winner.
But former deputy speaker Nigel Evans said the Wednesday sittings were the most-watched sessions in Parliament, but he agreed it could benefit from being moved to the evening.
The Tory MP said it was a most-trending event on twitter, and had a big following in the USA where "they find it absolutely fascinating".
Thy spoke to Jo Coburn on the Daily Politics, along with Times columnist Phil Collins.
Follow @daily_politics on Twitter and like us on Facebook and watch a recent clip
Go to next video: PMQs noise 'as loud as football match'