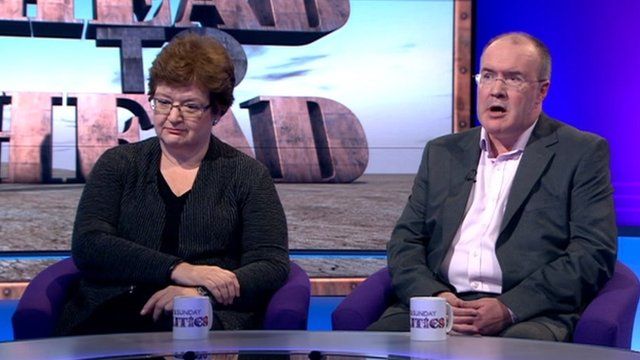 Video
Smoking ban for anyone born after 2000: BMA and Forest
It has been illegal to light up in the workplace, pubs and restaurants across the UK for several years after a series of bans were introduced.
In the last few days, the British Medical Association has voted to outlaw it everywhere, initially to anyone born after the year 2000.
Adam Fleming looks into the archive to see how four in five Brits used to smoke after World War 2, but that has fallen to one-in-five today.
Andrew Neil then spoke to the BMA's Vivienne Nathanson, who voted for a graduated ban on smoking at the conference, and Simon Clark from the pro-smoking group Forest.
More from the Daily and Sunday Politics: Watch full programmes from the last seven days via BBC iPlayer; 'like' us on Facebook page or 'follow' us on Twitter
Go to next video: Tobacco company sues Uruguay