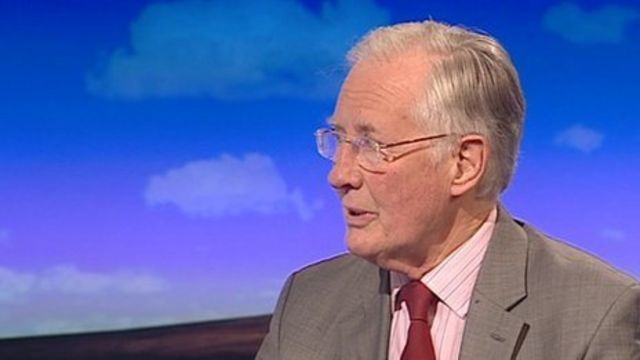 Video
Meacher: Labour MPs and shadow cabinet Miliband critics
Former Labour minister Michael Meacher said some of the party figures briefing against Ed Miliband are "almost certainly" in the shadow cabinet, and cannot accept David Miliband did not win the leadership.
He would not name names, but said there were backbench MPs who "lose no opportunity to stab him in the back", and also Establishment figures who "see their own interests are threatened" with Labour plans for the economy and society.
Mr Meacher said: "If Blair had been there, he would be insisting on absolute total loyalty. Ed Miliband is a more generous, open-minded, fair-minded man, and I think they should respect that."
And he said the party had 10 months to win the election, and it should not be "throwing it away".
Polls show Labour continues to lead the Conservatives, but also that voters are not warming to the party leader.
More from the Daily and Sunday Politics: Watch full programmes from the last seven days via BBC iPlayer; 'like' us on Facebook page or 'follow' us on Twitter
Go to next video: Miliband announces job welfare plan