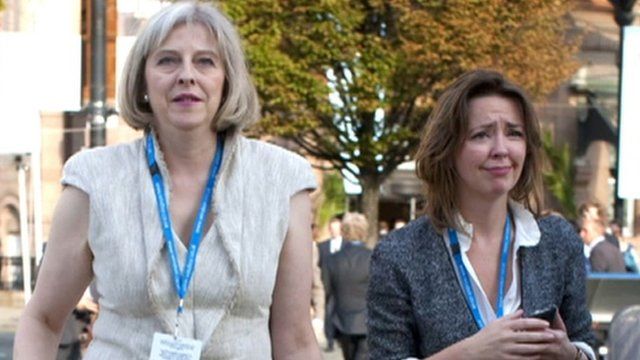 Video
Matthew Doyle: Fiona Cunningham and special adviser role
Fiona Cunningham who resigned after getting involved in the spat between her boss Theresa May and Michael Gove over alleged extremism in schools was not the first special adviser to fall on her sword.
The Daily Politics looks back with footage of Damian McBride, Jo Moore, Charlie Whelan, Adam Werritty, Adam Smith, and Dominic Cummings.
And Jo Coburn spoke to Tony Blair's former special adviser Matthew Doyle with an insider's view of the role.
More from the Daily and Sunday Politics: Watch full programmes from the last seven days via BBC iPlayer; 'like' us on Facebook page or 'follow' us on Twitter
Go to next video: When SpAds go bad, and make the news