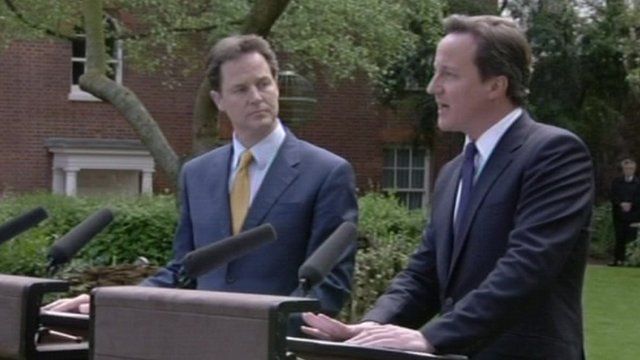 Video
2015 general election and second political coalition?
Opinion polls suggest that there may be no outright winner at the 2015 general election, leading to the possibility of the UK having a second successive coalition government.
In a Daily Politics film, Eleanor Garnier finds out how the parties may be more prepared for talks than they were in 2010, and looks at the challenges for civil servants caused by having more than one party in government.
More from the Daily and Sunday Politics: Watch full programmes from the last seven days via BBC iPlayer; 'like' us on Facebook page or 'follow' us on Twitter
Go to next video: Miliband: 2015 election not about EU