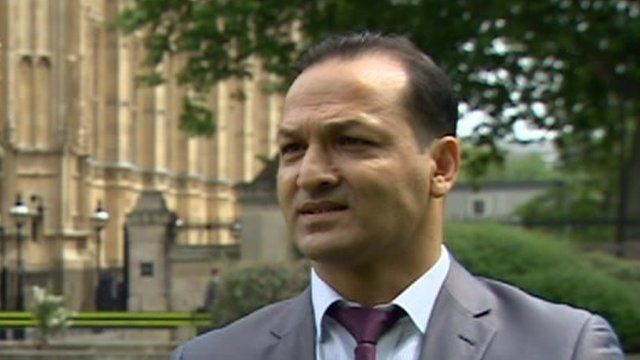 Video
Dr Yussef Anwar on National Liberal Party policies
The National Liberal Party stands for "self-determination for all nations", in its bid for votes in Thursday's elections.
Dr Yussef Anwar said he was "very proud" of leading candidate Graham Williamson - previously part of the National Front and now working with the community - adding he had made "a mistake when he was a young guy".
He spoke to Giles Dilnot on the Daily Politics about its plans for people who have been involved in three cases of alcohol-related anti-social disorder.
Watch and read about other parties standing in Thursday's elections
More from the Daily and Sunday Politics: Watch full programmes from the last seven days via BBC iPlayer; 'like' us on Facebook page or 'follow' us on Twitter
Go to next video: 'I forced David Cameron to Despatch Box'