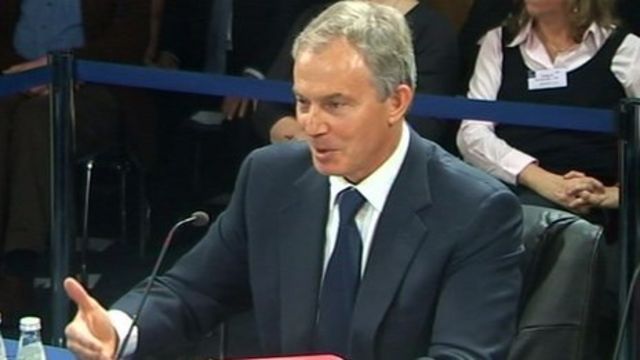 Video
Iraq: Jenkin and Howell on Chilcot Inquiry report delay
Back in 2009, Gordon Brown set up an inquiry into the invasion of Iraq but five years later Sir John Chilcot's findings have still to be published.
The delay has being blamed on a disagreement over whether to publish classified correspondence between former Prime Minister Tony Blair and former US President George Bush.
In a Daily Politics film, Eleanor Garnier reports on how Tory MP and chair of the public administration select committee, Bernard Jenkin, has written to Cabinet Secretary Jeremy Heywood and Cabinet Office minister Francis Maude, warning them that he may call them in front of his committee for answers.
More from the Daily and Sunday Politics: Watch full programmes from the last seven days via BBC iPlayer; 'like' us on Facebook page or 'follow' us on Twitter
Go to next video: Chilcot 'disappointed' at Iraq secrecy