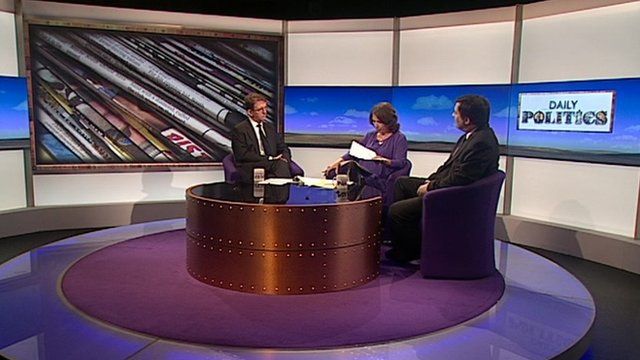 Video
Press regulation debate: Tony Gallagher and Evan Harris
The proposed replacement for the Press Complaints Commission is set to be the "most draconian body imaginable" for newspapers which will live in fear of it, said a former editor of the Daily Telegraph,
Tony Gallagher was debating the Independent Press Standards Organisation (IPSO) with Hacked Off's Dr Evan Harris who said previous bids to resolve press complaints "turned out to be sham".
The former Lib Dem MP said ordinary people "dare not take on the press with their deep pockets" as they discussed newspaper regulation and the role of the state after they watched a Daily Politics film.
More from the Daily and Sunday Politics: Watch full programmes from the last seven days via BBC iPlayer; 'like' us on Facebook page or 'follow' us on Twitter
Go to next video: Who should regulate the UK newspapers?