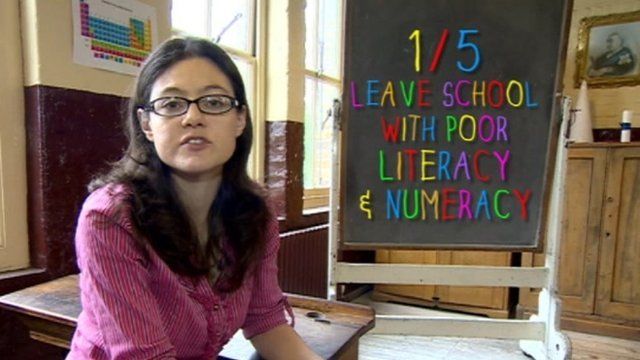 Video
Ex-teacher: 'You can't teach skills without facts'
Memory is vital for learning, and modern education should learn that lesson, says a former teacher speaking up for traditional teaching methods.
Daisy Christodoulou, who now works for the Ark Schools group said those who know their times tables will find it easier to solve a maths problem, and using the internet for research was not always the answer.
In her personal film, drawing on her experience working in secondary schools, she said: "There are some facts you simply have to learn before you can progress any further."
She will be a guest on Wednesday's Daily Politics around 12:40 BST on BBC Two, and will debate this film with Conservative Nigel Evans and Labour's Sadiq Khan - the full programme will be on iPlayer for seven days.
More from the Daily and Sunday Politics: Watch full programmes from the last seven days via BBC iPlayer; 'like' us on Facebook page or 'follow' us on Twitter