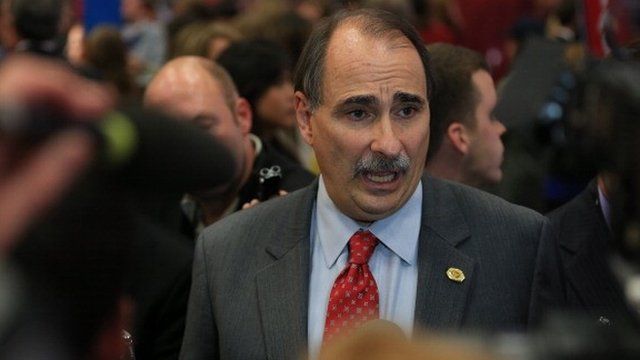 Video
Douglas Alexander: Axelrod is fully in tune with Labour
The Labour party has signalled the recruitment of Barack Obama's chief election strategist will not result in them ditching their strategy to focus on what they term as the "cost of living crisis".
The party's election co-ordinator, Douglas Alexander, says David Axelrod is fully in tune with Labour's current approach - despite figures out this week showing wages are now rising in line with inflation.
David Axelrod is credited with leading two successful election campaigns for Barack Obama and Labour are reportedly paying a six figure sum for his advice.
Douglas Alexander says the American is fully behind Labour's current tactics and "is well used to fighting negative campaigns and knows how to mobilise big majorities".
First broadcast on BBC Radio 4's Today programme on Friday 18 April.
Go to next video: Kinnock-era lessons for Miliband?