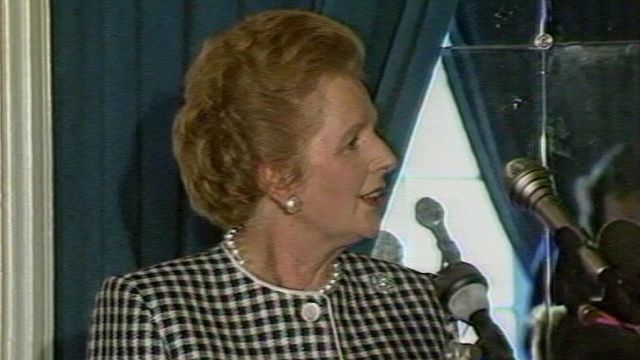 Video
Euro Moments: Thatcher predicts 'United States of Europe nightmare'
This is part of a series of clips from the BBC archives on the subject of the UK and the EU - this clip taken from BBC News, was first broadcast on 21 September 1988
British Prime Minister Margaret Thatcher criticises the idea of a "United States of Europe", during a visit to Luxembourg.
The Conservative premier predicted a centralised government of Europe would be a "nightmare", as she outlined her opposition to the idea of ceding powers to European institutions.
She said the Soviet Union had tried to run everything from the centre but was learning that "success depends upon dispersing power and decisions away from the centre" - adding it would be "absurd" for Europe to move in the opposite direction.
Mrs Thatcher's comments received a lukewarm response from other European leaders, with a Belgian minister likening her to French general and president Charles de Gaulle.
Go to next video: Euro moments 1975: Vote no