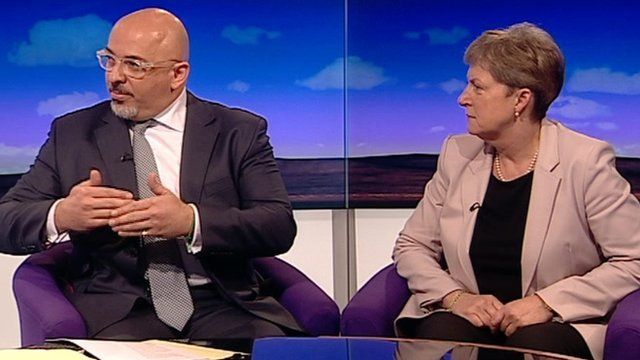 Video
MPs born abroad: Nadhim Zahawi and Gisela Stuart
Two MPs born abroad explained how they came to the UK and started a life in Britain before entering politics.
Bavarian-born Gisela Stuart, who represents Neville Chamberlain's former Birmingham seat, spoke of her "imaginary conversations with him".
And the Labour MP said she was not English, but "I can say I am British, and that's a wonderful unifying thing."
Tory MP Nadhim Zahawi, born in in Baghdad to a Kurdish family, recalled learning English at school and how he had "a most extraordinary life here" and now represented a Warwickshire seat with a 98.6% white population.
Green Party leader Natalie Bennett described her move from Australia to the UK, after the panel watched a Daily Politics film on MPs who were born abroad.
More from the Daily and Sunday Politics: Watch full programmes from the last seven days via BBC iPlayer; 'like' us on Facebook page or 'follow' us on Twitter
Go to next video: Which British PM was born abroad?