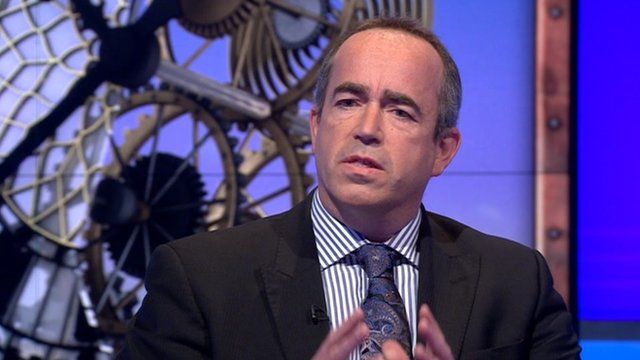 Video
Whatever happened to the BNP?
The Sunday Politics looks at the state of the British National Party, five years after the party got its first two Euro MPs elected, and Andrew Neil interviews party spokesman Simon Darby.
Mr Darby says the party has faced "a few problems", but denied it was on the brink of extinction, saying the issues which led to it getting more than 940,000 votes in the 2009 European elections "are only going to get worse".
He also claimed the UK Independence Party had "co-opted" the BNP message and received "shameless promotion" because the "power structure" of the country had realised the BNP were a threat.
More from the Daily and Sunday Politics: Watch full programmes from the last seven days via BBC iPlayer; 'like' us on Facebook page or 'follow' us on Twitter
Go to next video: UKIP 'big target will be Labour voters'