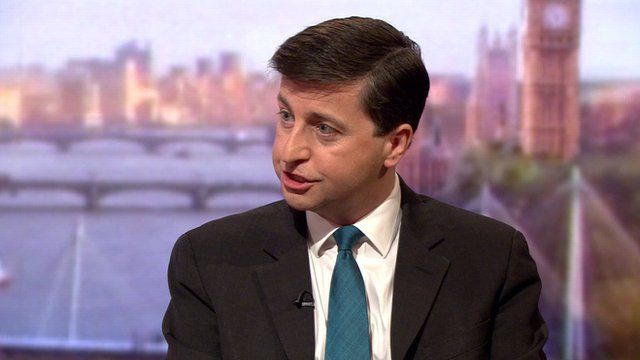 Video
'A bad government that deserves to lose' - Alexander
Douglas Alexander, Shadow Foreign Secretary and Labour election coordinator, has said the government deserves to lose the general election and that Labour can win in 2015 despite losing ground in recent polls.
Speaking on the Andrew Marr show, Mr Alexander said George Osborne's Budget did not "address the fundamental truth of the economy" and said the "cost of living crisis" is not running out of steam.
He also claimed victory for Labour on the energy price debate following Ed Miliband's promise that Labour would freeze energy prices in government.
You can watch the Andrew Marr Show in full on the BBC iPlayer.
Go to next video: Kinnock name 'not always an advantage'