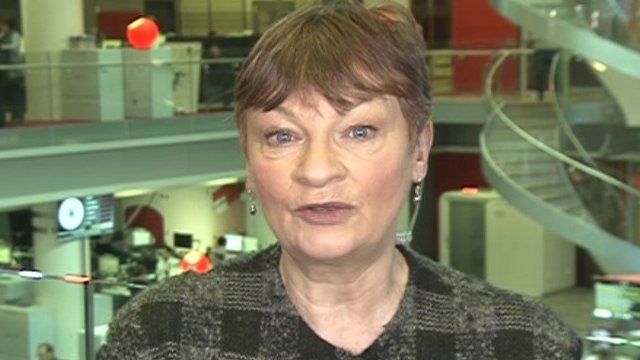 Video
Teacher strike: NUT's Christine Blower on working hours
Primary school teachers are working up to 60 hours a week, and being asked to work until they are 68, leading to many leaving the profession, a union leader said as members took strike action.
The NUT's Christine Blower said the profession could not manage, with government figures showing 40% of teaching leaving the job within five years.
She spoke to Jo Coburn on the Daily Politics on the day that pupils in England and Wales faced disrupted classes as teachers joined rallies and picket lines in protest at changes to their pay, pensions and working conditions.
More from the Daily and Sunday Politics: Watch full programmes from the past seven days via BBC iPlayer; 'like' us on Facebook page or 'follow' us on Twitter
Go to next video: Teachers' strike 'disappoints' Laws