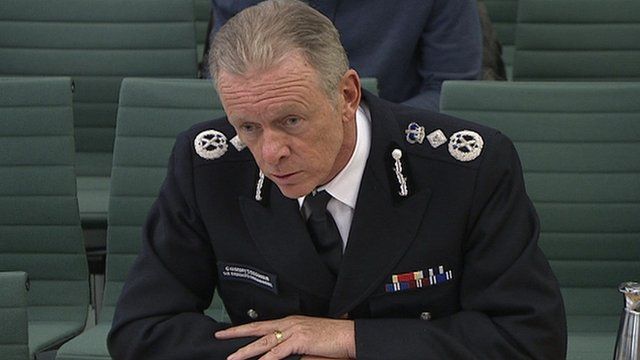 Video
Met chief questioned over shredding authorisation
The head of the Metropolitan Police has "asked that there is no more shredding" of documents while he deals with claims files on corruption were destroyed.
Sir Bernard Hogan-Howe appeared before the Home Affairs Committee, which told him it would hold an inquiry into Met "standards, governance and culture".
Destruction of files was raised by the Mark Ellison QC in his review of the Stephen Lawrence murder investigation.
Sir Bernard told MPs the Met was going through that report in detail.
It found evidence of "mass shredding" of files relating to Operation Othona - a top-secret anti-corruption initiative within the Met.
Sir Bernard was not Met Commissioner at the time of the Stephen Lawrence murder or the alleged shredding of internal documents - which could have happened in 2001 or 2003 - and he said he had no knowledge of the shredding.
Go to next video: Lawrence brother wants inquiry role