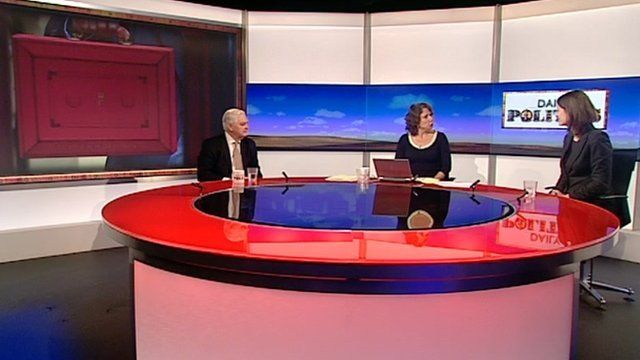 Video
Budget day speech memories: Lamont and Ussher
A former chancellor described "being on auto pilot" for Budget day and "a surreal experience" after practising the speech so many times.
Lord Lamont, the former Tory MP Norman Lamont, shared his memories of preparing for one of the biggest days in the year for the chancellor.
Kitty Ussher, a former Labour Treasury Minister who now works for Tooley Street Research, revealed how ministers and staff would be preparing for Wednesday's announcements.
BBC Budget index on text and video news
More from the Daily and Sunday Politics: Watch full programmes from the last seven days via BBC iPlayer; 'like' us on Facebook page or 'follow' us on Twitter
Go to next video: No married tax break in Budget