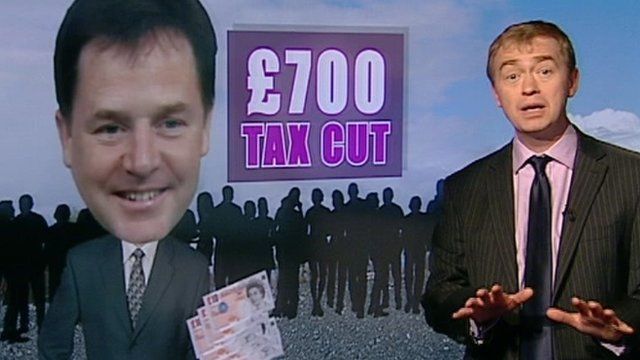 Video
Budget 2014: Lib Dem Tim Farron on income tax levels
Liberal Democrats in coalition government have been raising the income tax threshold and "want to go even further", the party president has said.
Tim Farron said that 25 million people had received a tax cut since 2010, and called for no-one to start paying income tax until they earn over £12,500 a year.
It was the first of three Budget big boards on the Daily Politics, to be followed by Conservative Grant Shapps making his case on Monday, and Caroline Flint for Labour on Tuesday.
Archive footage of MPs at the big board from Ed Davey, Ruth Kelly and David Cameron
More from the Daily and Sunday Politics: Watch full programmes from the last seven days via BBC iPlayer; 'like' us on Facebook page or 'follow' us on Twitter
Go to next video: No married tax break in Budget