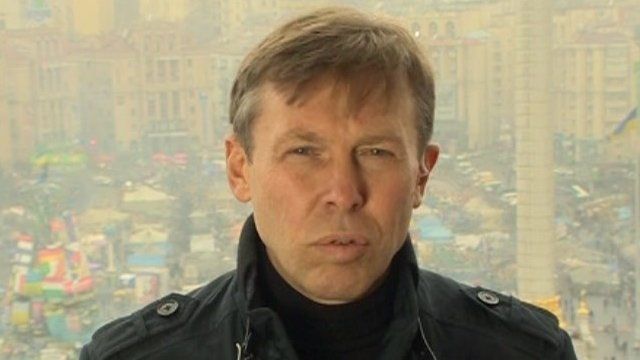 Video
Ukraine MP Sergei Sobolev on western help for Crimea
Ukraine needs the help of the nations with nuclear powers, said an MP from the Fatherland Party, which makes up most of the interim government.
Sergei Sobolev, once adviser to former President Viktor Yushchenko who came to power after the Orange Revolution, spoke about the legality of the planned referendum on Crimea formally joining the Russian Federation.
Speaking to Andrew Neil on the BBC2's Daily Politics, he said help was needed in the southern part of the country around the Black Sea, and he explained the importance of gas and and power supplies in the region, and possible further Russian expansion.
More from the Daily and Sunday Politics: Watch full programmes from the last seven days via BBC iPlayer; 'like' us on Facebook page or 'follow' us on Twitter
Go to next video: 'Who is that?': Russia on Ukraine FM