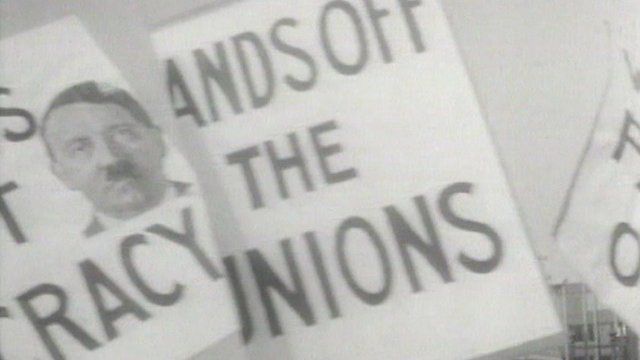 Video
Labour and union links: Kinnock, Smith and Miliband
Ed Miliband has been in a long struggle to alter Labour's relationship with the trade unions and at the weekend, the party approved changes in a special conference.
Some senior Labour figures have hailed it as the culmination of decades of attempted reform by successive Labour leaders, but it was not the first major change in the links between the two.
In a Daily Politics film, Alex Forsyth delves into the archives of Labour's links with the unions.
More from the Daily Politics and Politics Europe: Watch full programmes from the last seven days via BBC iPlayer; 'like' us on Facebook page or 'follow' us on Twitter
Go to next video: Miliband hails Labour 'courage'