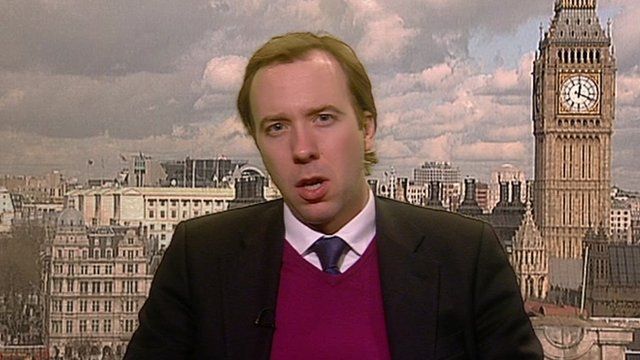 Video
Matthew Hancock MP on National Apprenticeship Week
The number of apprenticeships are at record levels, with the applicants for engineering up by more than 20%, said Matt Hancock.
The Conservative skills minister said people could now, for the first time, become a fully-qualified solicitor through an apprenticeship without going to university.
He said youth unemployment "was finally starting to fall after being far too high for far too long"
He spoke to Andrew Neil - and guest Margaret Prosser - on the Daily Politics about National Apprenticeship Week in England, while David Cameron was speaking in Coventry about how apprentices could help the long-term economic recovery.
More from the Daily Politics and Politics Europe: Watch full programmes from the last seven days via BBC iPlayer; 'like' us on Facebook page or 'follow' us on Twitter
Go to next video: PM announces new apprenticeships