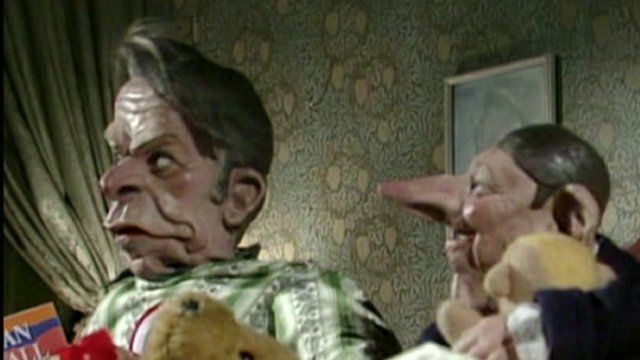 Video
Spitting Image makers on David Steel satirical puppet
The creators of ITV's Spitting Image revealed they picked David Steel as one of their characters because they thought smaller puppets were cheaper and they could use it again and again.
Peter Fluck and Roger Law spoke about the satirical programme - whose 30th anniversary is to be marked with a BBC4 Arena programme - and how they were "there at the right time" of Thatcher and Reagan.
Lord Steel, the former Liberal leader, said he regularly watched and enjoyed the ITV programme and rejected previous claims that viewers thought he was David Owen's puppet in real life.
Journalist and former MP Matthew Parris said he "would have killed several people to be made a puppet of" and his disappointment at not being lampooned on the programme.
More from the Daily Politics and Politics Europe: Watch full programmes from the last seven days via BBC iPlayer; 'like' us on Facebook page or 'follow' us on Twitter
Go to next video: Steve Nallon's Margaret Thatcher