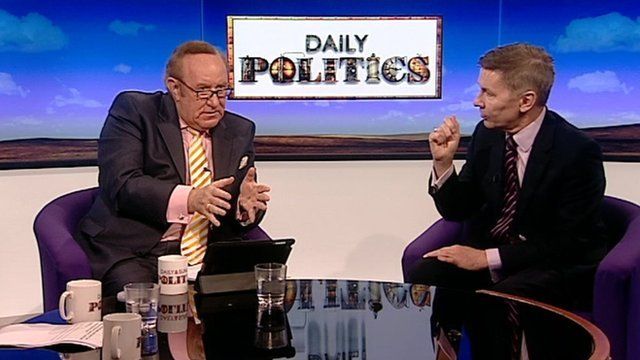 Video
Daily Mail's Andrew Pierce on Harriet Harman coverage
The Daily Mail's coverage of Harriet Harman was "not a smear campaign" said Andrew Pierce from the newspaper.
He spoke about some of its detailed claims and allegations about Labour deputy's leader, and criticised her role at the National Council for Civil Liberties which was "taking money from an organisation that was advocating sex with four-year-olds".
The paper's consultant editor told Andrew Neil on the Daily Politics that Ms Harman should apologise for not making an attempt to sever links between the NCCL (now called Liberty) with the Paedophile Information Exchange (PIE).
More from the Daily and Sunday Politics: Watch full programmes from the last seven days via BBC iPlayer; 'like' us on Facebook page or 'follow' us on Twitter
Go to next video: Harriet Harman: 'It's a smear'