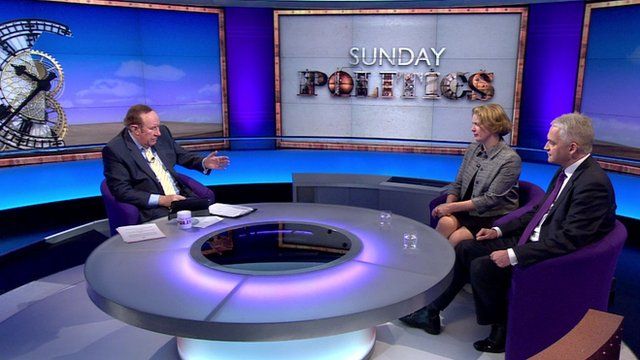 Video
Elections: UKIP's Patrick O'Flynn and Tory Vicky Ford
UKIP have "probably maxed out the Tory vote" that it could get and the potential for growth now came from "blue collar disenchanted former Labour voters", said a candidate.
Patrick O'Flynn, who is also UKIP's director of communications, was looking at how it was taking votes from the larger political parties, in a Sunday Politics debate with Conservative MEP Vicky Ford.
She said UKIP has had MEPs since 1999, but they "cannot the deliver" the change they promise, and only her party could deliver an in-out referendum over Britain's future in the EU.
They spoke after watching a Sunday Politics film on the fallout from the Wythenshawe and Sale East by-election.
More from the Daily and Sunday Politics: Watch full programmes from the last seven days via BBC iPlayer; 'like' us on Facebook page or 'follow' us on Twitter
Go to next video: Miliband: Coalition support 'shrivelling'