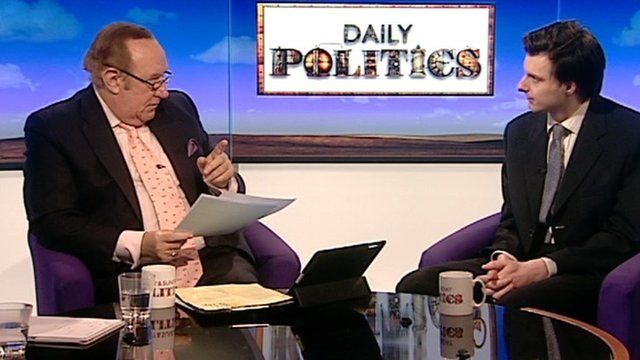 Video
Flood defences spending: Cameron and Miliband claims
David Cameron's claims to be spending more on flood defence and protection were challenged by Ed Miliband at Wednesday's Prime Minister's Questions.
Will Moy, director of Full Fact, an organisation which examines how politicians and the media use statistics, went through their figures and discussed how politicians use statistics to prove their point.
He looked at the effect of inflation and said there were "very small differences most of the time" between the competing claims.
More from the Daily Politics: Watch full programmes from the last seven days via BBC iPlayer; 'like' us on Facebook page or 'follow' us on Twitter
Go to next video: 'Certainly not been dragging our feet'