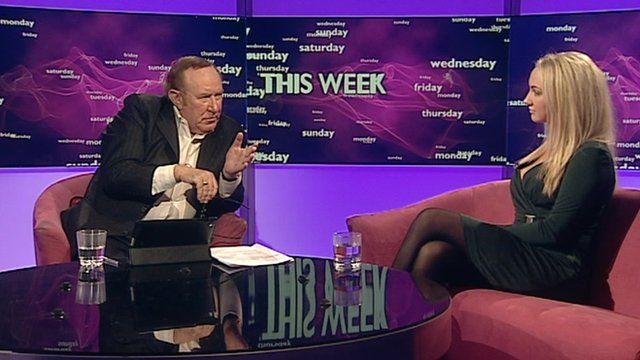 Video
Apprentice winner Dr Leah Totton talks entrepreneurs
Apprentice winner Dr Leah Totton said her career in a new medical business had been "slightly skewed" after the publicity of winning the financial backing Lord Sugar in the television contest.
She spoke about being an entrepreneur, where figures show nine of out ten new firms fail in their first year, and politicians argue over whether a rise in the top rate of tax to 50% would make it even harder for those starting up a business.
Dr Totton debated with Andrew Neil, Diane Abbott and Michael Portillo on BBC One's This Week.
More from This Week: Watch full programmes on iPlayer from the last 12 months -- view clips and comment on our Facebook site -- or follow us for programme news on our twitter page
Go to next video: Who did Lord Sugar choose?