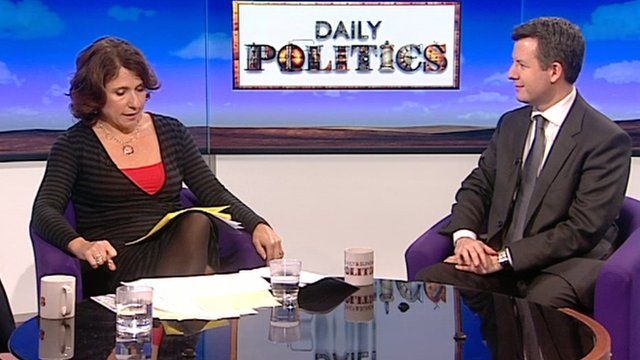 Video
Arnie Graf - Labour MP Chris Leslie on Tory 'mischief'
The UK Border Agency has been asked by a Tory MP to investigate whether American Arnie Graf, who has been advising Labour, is working illegally in the UK.
Shadow Treasury spokesman Chris Leslie claimed it was a "bit of mischief going on here by Priti Patel", and the claims were "a bit tiresome".
He told Jo Coburn on the Daily Politics: "I really don't think this is going to go far."
Labour said Mr Graf was not paid for his work, but reimbursed for expenses and loss of earnings during his visits to the UK.
More from the Daily and Sunday Politics: Watch full programmes from the last seven days via BBC iPlayer; 'like' us on Facebook page or 'follow' us on Twitter