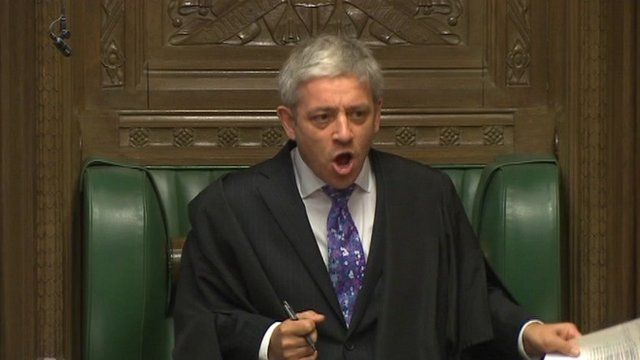 Video
Noisy MPs: Speaker calls for better behaviour from MPs
There are divided opinions about MPs behaving badly - particularly at Prime Minister's Questions - and whether this is a big turn-off for the public, especially female voters.
The first PMQs of 2014 saw a different tone to the exchanges, hours after the death of Labour MP Paul Goggins was announced.
David Thompson looked at the repeated calls for party leaders to tone down the aggression, as the Speaker often tells MPs that viewers do not like their noise and behaviour.
More from the Daily and Sunday Politics: Watch full programmes from the last seven days via BBC iPlayer; 'like' us on Facebook page or 'follow' us on Twitter
Go to next video: Speaker tells MP to 'nod and carry notes'