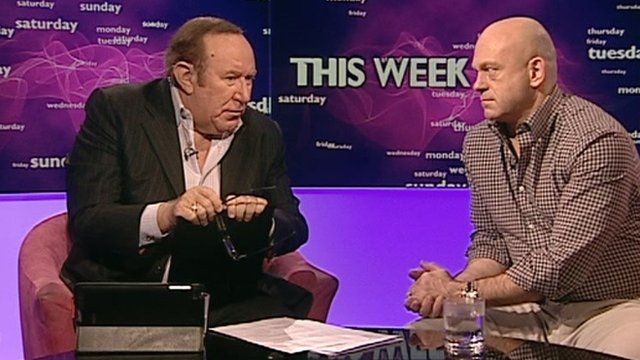 Video
Ross Kemp on sex and drugs slaves around the world
The slave trade is growing around the globe, although no-one knows the real figures, with up to 100,000 girls going missing in India each year, said Ross Kemp.
He spoke about sex traffic in the Indian, Chinese, Vietnamese and Eastern European communities - their links to drugs, and the involvement of police officers in the trade.
He spoke on BBC One's This Week with Andrew Neil, Diane Abbott and Michael Portillo.
More from This Week: Watch full programmes on iPlayer from the last 12 months -- view clips and comment on our Facebook site -- or follow us for programme news on our twitter page
Go to next video: Sex trafficking: Lessons for the UK?