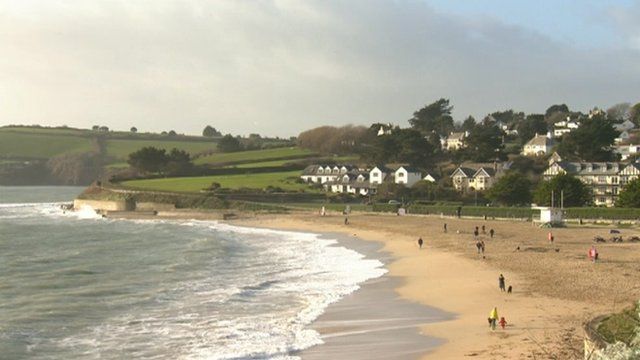 Video
EU regional funds: Cornwall, Transylvania and Sicily
The second biggest chunk of the European Union budget - where farming comes top - is spent in its poorest areas, with more than 300 billion euros earmarked over the next seven years.
In a film for Politics Europe from Cornwall, Adam Fleming looks at EU regional funds, with Adrian Jones of Rustler Yachts, Tony Gillam of Antimatter Games, and Cornwall councillor Julian German.
He heard how the array of EU flags around Cornwall - marking which projects have been supported by regional funding - was not popular with everyone.
More from the Daily and Sunday Politics: Watch full programmes from the last seven days via BBC iPlayer; 'like' us on Facebook page or 'follow' us on Twitter
Go to next video: Why are flights routinely overbooked?