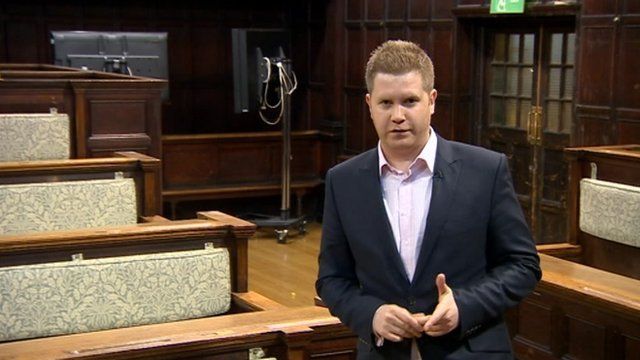 Video
Ex-offenders and addicts for JP role - Policy Exchange
Most magistrates are while, middle-class and older, and it is time to look at having reformed addicts presiding over "specialised problem-solving courts", said the head of crime and justice at the Policy Exchange think tank.
Max Chambers said American "drug and sobriety courts" had cut crime and costs, and he also called for maximum terms for existing magistrates to encourage more young people to take on the role.
Mr Chambers will debate the ideas in this film on Wednesday's Daily Politics - around 12:40 BST on BBC2 and then on iPlayer for seven days - with Labour MP Caroline Flint and Conservative MP Shailesh Vara
More from the Daily Politics: Watch full programmes from the last seven days via BBC iPlayer; 'like' us on Facebook page or 'follow' us on Twitter
Go to next video: I swear 'sincerely' to tell the truth?