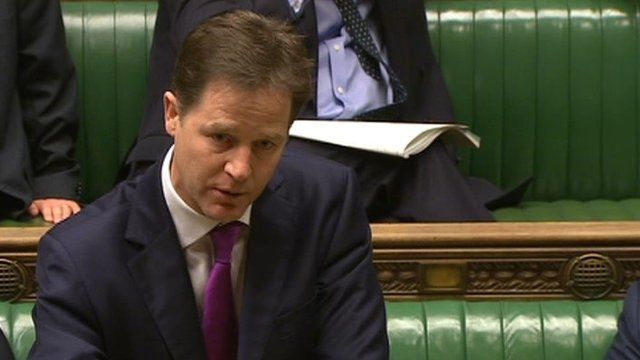 Video
Nick Clegg dismisses calls for voters to be required to carry ID
Deputy Prime Minister Nick Clegg has rebuffed calls from a Conservative MP to bring in a requirement for voters to carry photo IDs on polling day.
Nick de Bois had urged Mr Clegg to "press for voter identification cards such as those used in Northern Ireland successfully" to help preserve "the integrity of voter registration".
The deputy PM did not refer to ID documents directly, but instead responded: "We are confident that the measures being introduced through the individual voter registration system, originally planned by the Labour party and now being delivered ahead of time by us, will stamp out the problems of fraud which he is rightly so concerned about."