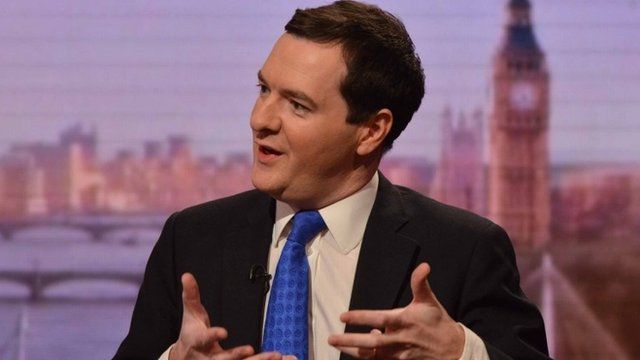 Video
George Osborne: Government cuts are 'a means to an end'
Chancellor of the Exchequer George Osborne has told BBC Radio 4's Today programme that the government's cuts are "a means to an end", ahead of a speech in Birmingham.
Mr Osborne told presenter Justin Webb that "a further £25 billion of cuts" will be needed following the next election.
He added that the cuts outlined in his speech on 6 December are "consistent" with his long-term economic plan, and that it would not be right for the government to create "a cost-of-living gimmick".
He noted: "If we do not continue with our plan... we will be back to square one, back to financial ruin."
Mr Osborne also stated that it will be necessary "to look to the welfare budget" when deciding which areas to cut in future.
First broadcast on BBC Radio 4's Today programme on Monday 6 January 2014.