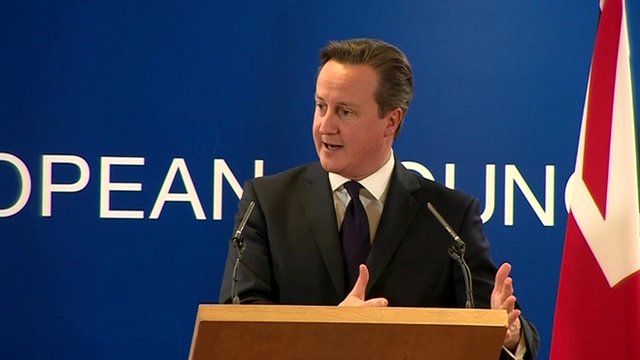 Video
David Cameron rejects French claims of 'false' defence row
Prime Minister David Cameron has rejected French claims he triggered a "false" debate over plans for defence co-operation among EU members.
French President Francois Hollande said the UK had been "a little phoney" over claims that the EU wanted to procure its own military assets such as drones.
But Mr Cameron said the idea had been "floated" at a summit in Brussels and he was clear that it would not happen.
"Let's be clear, EU assets, EU drones, planes and the rest of it - some of which were being floated - I think it is very important to make clear is not on the agenda."
Go to next video: 'European Union is going to change'