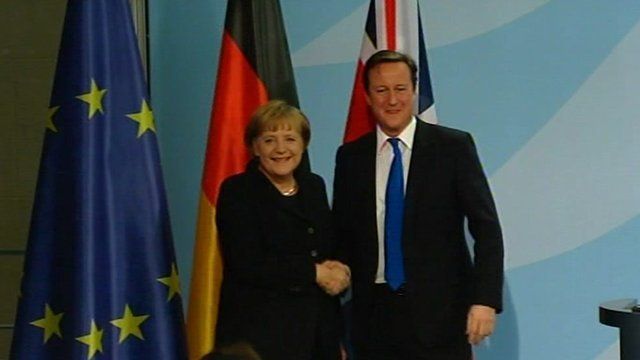 Video
New German government attitude towards Cameron and UK
German voters went to the polls in September but are only just about to get their new government, with a grand coalition expected to get the go-ahead this weekend.
The coalition of the conservative CDU / CSU and the social democratic SPD will see an alliance of parties from the left and right and could bring in a new direction for the European Union.
Jo Coburn reports from Berlin on how this could affect the UK and British relations with Europe.
More from the Daily and Sunday Politics: Watch full programmes from the last seven days via BBC iPlayer; 'like' us on Facebook page or 'follow' us on Twitter
Go to next video: European week in 60 seconds