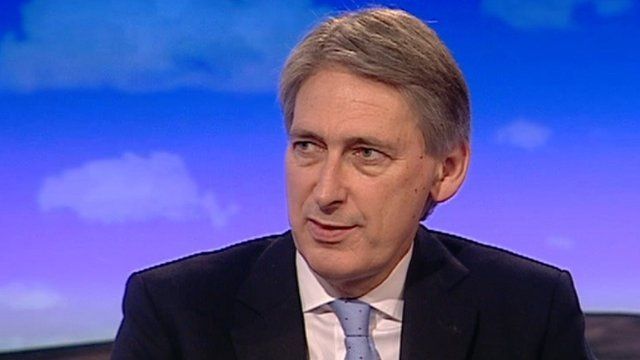 Video
Philip Hammond on Ministry of Defence (MoD) procurement
Ministry of Defence (MoD) procurement "is getting better" said the defence secretary, a day after he abandoned plans to privatise the system when only one bidder was left in the competition.
Philip Hammond said the MoD was "dealing with some of the most complex procurement projects anywhere in world".
And he told Andrew Neil on the Daily Politics he was "not going to apologise for investing £7m in exploring what was a perfectly sensible proposition".
Mr Hammond said he would not rule "allowing the private sector to challenge again in the future".
More from the Daily and Sunday Politics: Watch full programmes from the last seven days via BBC iPlayer; 'like' us on Facebook page or 'follow' us on Twitter
Go to next video: Lord West: "We are not bloody Denmark"