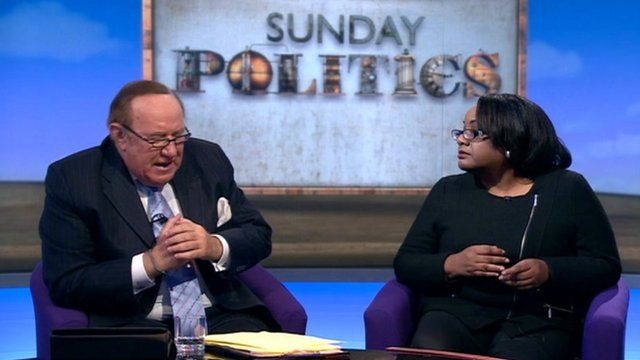 Video
Ed Miliband 'absolutely ruthless' says Diane Abbott
The Labour leader is "absolutely ruthless" said his former shadow public health minister who lost her job in the last reshuffle.
Diane Abbott was asked about the future of Ed Balls - and the reaction from the Labour side - following his performance at Thursday's Autumn Statement.
She told Andrew Neil: "One thing you shouldn't do is underestimate Ed Miliband's capacity for ruthlessness. If he feels it is the right thing to do - bringing in Alistair Darling or whatever - he will do it."
More from the Daily and Sunday Politics: Watch full programmes from the last seven days via BBC iPlayer; 'like' us on Facebook page or 'follow' us on Twitter
Go to next video: What's it like living with a nightmare?