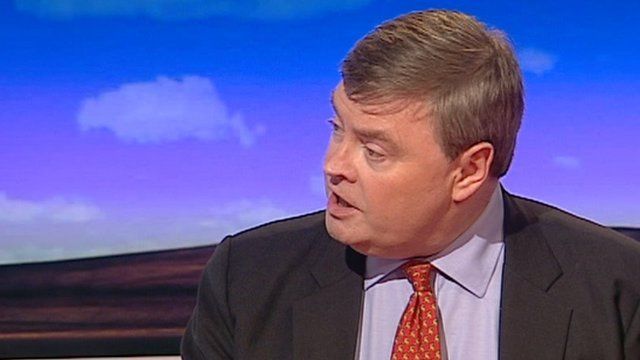 Video
Tory MEP David Campbell Bannerman on UK-EU trade deal
A Conservative MEP wants "Swiss-style controls" on immigration with full access to the European markets, and drew parallels with Norway, as he called for a new UK deal, outside the EU.
David Campbell Bannerman, a Tory who became UKIP's deputy leader before returning to his former party, told Jo Coburn on the Daily Politics of his plans, which are set out in a new book.
He debated with journalist and historian Sir Max Hastings who said Britain "can't stay in Europe on any terms", but said leaving could mean the UK could find a "very tough time out there".
More from the Daily and Sunday Politics: Watch full programmes from the last seven days via BBC iPlayer; 'like' us on Facebook page or 'follow' us on Twitter
Go to next video: 'Nasty anti-Bulgarian campaign' claim